Some time ago, one of the South Korean rappers, Jessi, revealed information about her body.
Initially, Jessi came across some information circulating on the internet, and she realized that there was something incorrect.
What Jessi found to be incorrect was the information about her weight on the internet, and she decided to correct it.
Also Read : Did RM BTS Ever Ask to Be Set Up on a Blind Date? Here's the Criteria for the Ideal Woman of the Korean Idol!
Jessi is the latest singer to appear on the YouTube series, "Look Me Up." As part of the premise of the 1theK Originals show, she searched for her name on various portals.
At one point, she saw her online profile that listed her height and weight. "Height: 167cm (5 feet 5 inches). Weight: 56kg (123 pounds)," Jessi stated.
Her immediate reaction was to say loudly, "No." She corrected the profile and revealed her actual weight.
Also Read : Choreography of NCT 127 Proved to Be Very Challenging, Resulting in Injuries for Members; Haechan Admits This Song Is the Most Difficult Since Debut
Although Jessi is a soloist and not a Kpop idol in a group, it's still rare to find someone who dares to disclose what is considered sensitive information in front of the camera.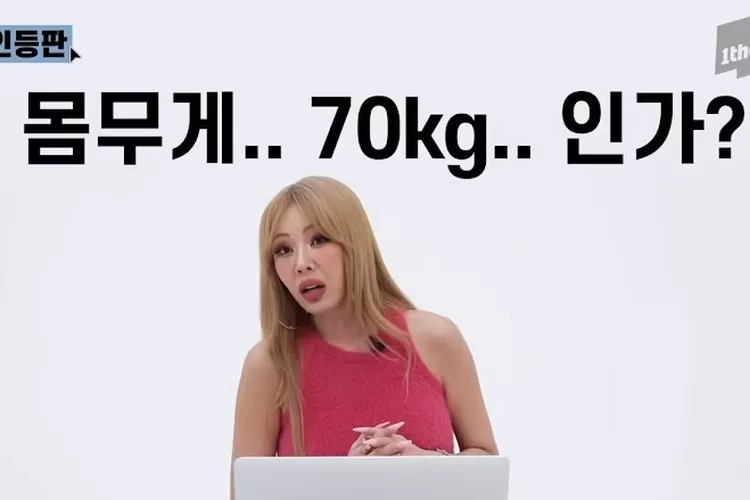 "I think my weight is 70kg (154lbs)…?" said the performer of "Gum" as she recalled her actual weight.
This indicates that she is not obsessed with the numbers on the scale, and Jessi is unsure about her actual weight.
The former SM Entertainment trainee estimated her weight to be 112 pounds (50.8 kg), which means Jessi's Body Mass Index (BMI) is 18.6.
"NO? How much is it then? 112 pounds (50.8kg)?" Jessi said as she once again estimated her actual weight.
Also Read : Here's Rose BLACKPINK! These Are Some Drug Use Rumors That Could Harm Kpop Artists
Jessi then concluded the segment by giving a meaningful message to her fans.
She said that they should try not to be too concerned about their weight because, in general, it is not so important.
"I think my weight is more than this (56kg). But weight is not that important," Jessi concluded when discussing her weight.