Lim Ji Yeon success in various projects is once again evident through her role in the drama "The Killing Vote."
Previously, she portrayed different characters in the dramas "The Glory" and "Lies Hidden in My Garden."
Lim Ji Yeon shared her feelings about the various roles she played before "The Killing Vote."
In "The Killing Vote," her plays the role of Joo Hyun, a police officer.
Also Read :Will Be Leave EXO?" Here's Baekhyun's Wise Response to a Fan's Question on Twitter
Joo Hyun has been working in the Cyber Security Bureau of the Seoul Metropolitan Police Agency for 5 years.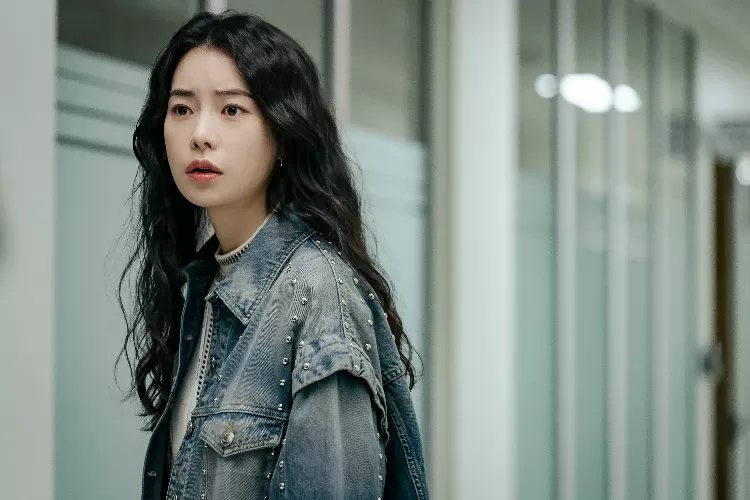 The character of Joo Hyun, portrayed by Lim Ji Yeon in "The Killing Vote," appears contrasting to her previous projects.
In "The Glory," Lim Ji Yeon played Yeon Jin, a woman with a history of being a bully. She is pursued by Song Hye Kyo, who portrays Yeon Jin's former schoolmate and bullying victim, seeking revenge.
Meanwhile, in "Lies Hidden in My Garden," Lim Ji Yeon once again showcases a different character named Sang Eun.
Lim Ji Yeon also acted alongside senior actress Kim Tae Hee in the drama "Lies Hidden in My Garden."
Despite the relatively short duration of these projects, she managed to deliver exceptional performances in all of them.
Also Read :ITZY has officially released a teaser for their MV "Sugar holic," and netizens are saying that its melody sounds similar to BTS' song.
During an interview at "The Killing Vote" press conference, she provided this response when asked about the challenges of portraying different characters in a short time:
"I am grateful to be continuously involved in excellent series and portraying great characters. Starting with Yeon Jin in 'The Glory,' Sang Eun in 'Lies Hidden in My Garden,' and Joo Hyun in 'The Killing Vote,' they all have different colors," explained her.
She added, "But for me, it's actually very enjoyable to play different characters rather than similar ones."
Meanwhile, "The Killing Vote" will soon reach its 8th episode on October 12, 2023, and can be watched on Prime Video and SBS.