Lately, fans of one of the renowned K-pop girl group BLACKPINK members, Lisa, were surprised to find out that her Weibo account had been deleted.
In addition, two brands that collaborated with her, CELINE and BVLGARI, removed Lisa photos from Weibo and Instagram.
This has raised significant concern and curiosity among fans, especially after the recent controversy surrounding Lisa performance at Crazy Horse.
Also Read :Lisa BLACKPINK Online Activities Blocked, Weibo Account Deleted: Is It True After Appearing on an Adult Show?
Moreover, the CEO of the famous fashion brand BVLGARI, Jean-Christophe Babin, provided a meaningful response through his personal Instagram account.
He chose to share a series of Instagram stories featuring Lisa and added them to his profile highlights. This is seen as a strong show of support for Lisa and the BLACKPINK fan community, even though he had previously deleted photos taken with his idol from his Instagram.
A similar situation also occurred with the renowned fashion brand CELINE, as they continued to post images of Lisa promoting their new slingbag collection on Instagram.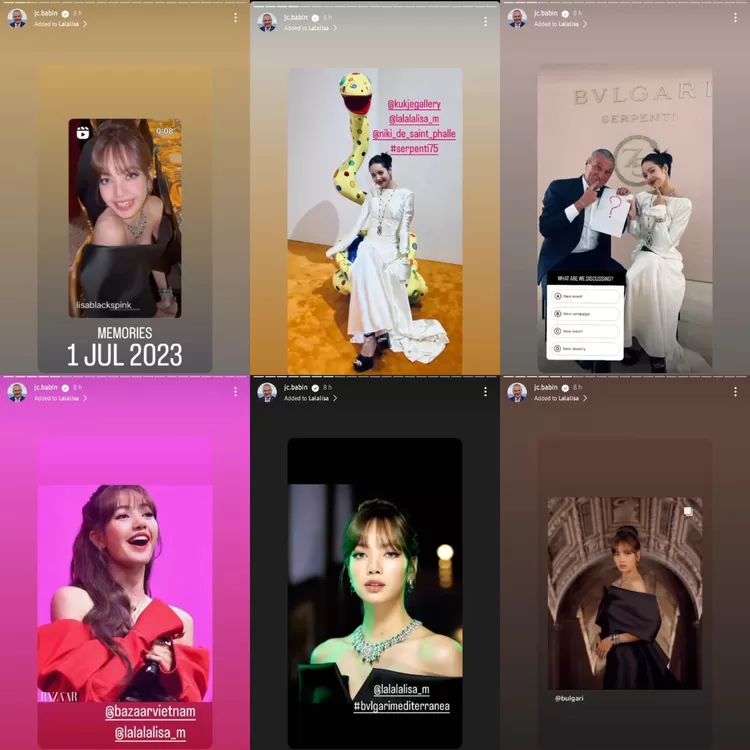 This indicates the stability of Lisa relationship with CELINE and might also be a sign of their respect and support for her.
Also Read :Netizens Believe That CELINE and BVLGARI Will Terminate Their Contract with Lisa BLACKPINK Because of This!
However, it's worth noting that BVLGARI and CELINE have remained silent and haven't made any official statements regarding the removal of Lisa images from their official Weibo accounts. This might be due to the requirements of the Chinese market, but there is no official information available on this matter.
Despite some lingering doubts and curiosity among fans about the recent events involving Lisa, the encouragement and support from CEO BVLGARI Jean-Christophe Babin and the brand CELINE have helped alleviate some of their concerns and anxieties.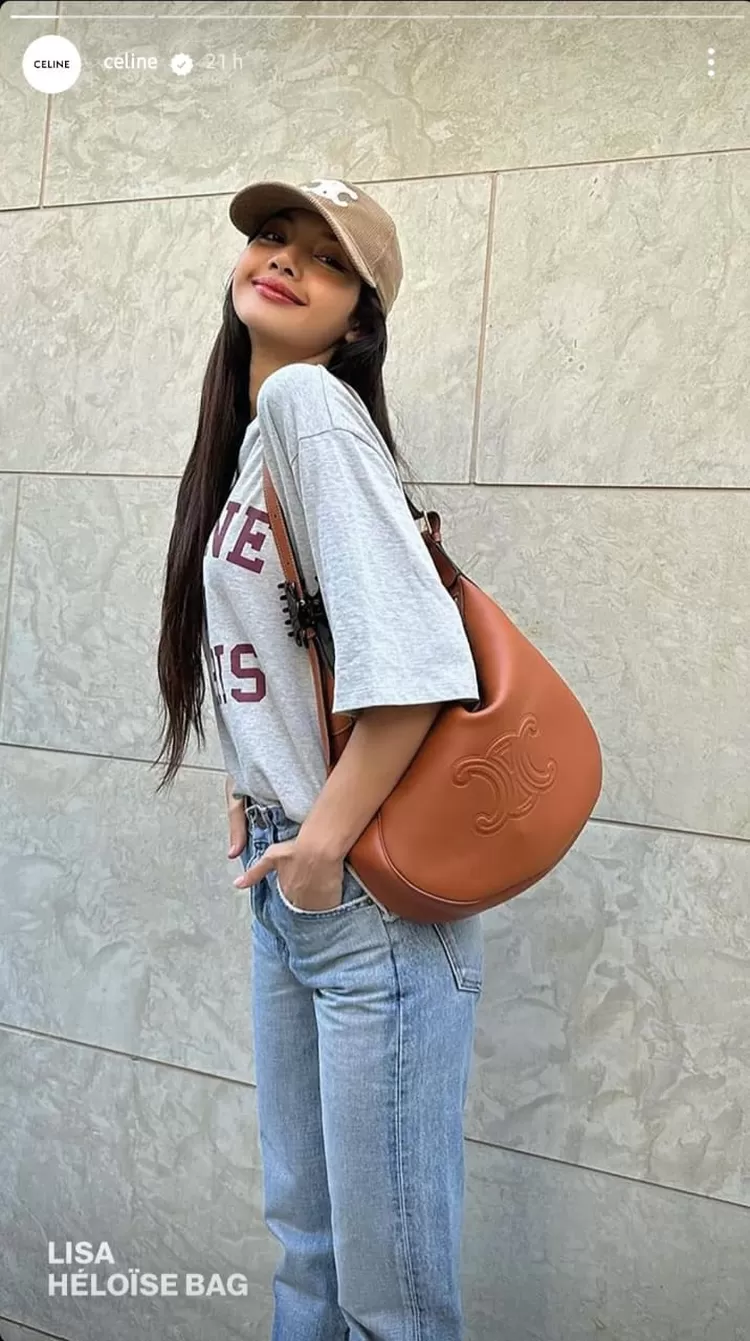 Fans hope to see Lisa return strong and shining, as she has done before. It seems that the news about Lisa BLACKPINK having her contracts terminated by CELINE and BVLGARI has become a topic of discussion among Korean netizens.
Also Read :BLACKPINK Grammy Nomination Submission Amidst Lisa Activity Ban Controversy!
Here are the reactions of Korean netizens after learning that the CEOs of BVLGARI and CELINE uploaded photos of Lisa BLACKPINK following yesterday's controversy:
"Why was Lisa fired from being an Ambassador just because she did a performance with her? Haha, the way they think is so funny."
"Haha, even funnier, the CEO of Bvlgari made an article after reading that article."
"Oh, a dark history is repeating itself. Why am I feeling embarrassed… Lisa, haha."
"It seems like she's getting bombarded with DMs from Lisa's fans, hahaha."
"Even Celine is out. BLACKPINK fans complain that Bvlgari and Celine fired Lisa."
Also Read :Weibo reports that Lisa BLACKPINK has been unilaterally deleted due to alleged violations of regulations
"Haha, Lisa's fans are going crazy because they deleted Lisa's photos."
"They're fighting with BLACKPINK fans, haha. It's funny when the CEO of a luxury company does that."
"The haters in the corner who can't even afford Bvlgari are attacking the CEO of Bvlgari and saying they're angry, haha."